Have

a Question?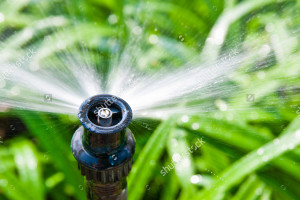 Feel free to give us a ring!
  321.749.6220
Please

take a moment to update your contact information.

To our valued friends and customers,

We are preparing to move to a digital billing format by the end of the year. Soon you will be able to receive bills by email and pay your bill online. Those who don't wish to go digital may continue to be billed through the mail and/or pay through the mail.

Please provide your complete contact information here, including an email address that you check, even if you wish to continue being billed via mail. This will be used for communication of new services, important updates about your services, and occasional feedback requests so that we can continue to provide the best service for you.

Below your contact information, please mark the box to indicate your billing preference and then hit submit. Thank you!

Once you hit 'Submit' and the form clears, you've successfully submitted the form. Thank you!


 

Did you know? We now offer whole-home protection, interior and exterior pest-control along with year-round safe and compliant lawn beautification? Safe for your family and within best practices to protect our lagoon and waterways...
No more pests in your home or around your yard.

No more weeds.

Just beautiful, green, healthy grass and pest-free living!
Your family can enjoy a beautiful yard and pest-free living inside and outside without contributing to the nitrates in the lagoon. 

How do we do it? We specialize in providing smart applications of the vitamins, nutrients, pest and weed-controls you need, year-round; in compliance with the best practices put in place to protect our lagoon. You can have a beautiful lawn and a pest-free home without sending nitrates and phosphorous into the lagoon. We can help. With our organic choices, you can feel confident that both your family and the environment are cared for.
For our current customers, we offer 50% off the first application for new services! Learn more and get your questions answered by requesting more information below:

Serving Brevard and Indian River Counties, we are just a phone call or submission form away! Let us know how we can help you.