Organic fertilizer and organic pest control that you can feel good about.
Organic fertilizer and environmentally-friendly lawn care solutions such as organic pest control are often used by homeowners who want to keep their grass looking green and healthy with the least amount of damage to the environment. Green Earth Pest Control can create a plan for your lawn with eco-conscious products such as specialized organic fertilizers that are safer for children, pets, and gardens used to grow food. Our organic fertilizers are made by using natural occurring chemicals and other organisms or are derived from natural sources, such as minerals or plants.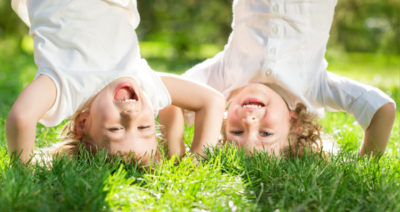 EXPERIENCE THE ORGANIC DIFFERENCE
Organic fertilizer and pest control are popular because they are safer and less damaging to the environment than other conventional chemical options. Organic pest control offers a number of benefits including that it is low odor, non-staining, safer for children and pets, less irritating for customers with allergies, asthma, or other respiratory issues.
Organic pesticides are produced in accordance with the Organic Materials Review Institute (OMRI) and its regulations. Certified organic fertilizers contain at least 30% of their nutrients from natural sources, with the other ingredients coming from man-made sources. You can increase your soil health by building organic matter within the soil with these safe and pet-friendly alternative solutions.
REDUCE YOUR CARBON FOOTPRINT
Green Earth Pest Control proudly offers certified organic products to reduce your household's carbon footprint and provide peace of mind. There are many benefits in using organic fertilizers and pesticides in your lawn and garden instead of synthetic fertilizers and pesticides.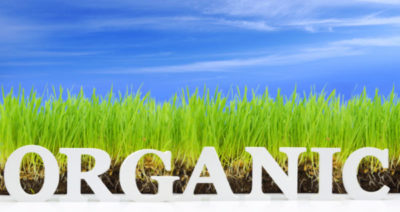 In addition to helping improve the environment and decreasing the chances of higher toxicity in your surroundings, organic fertilizers provide an increased vitamin and mineral content in your soil that is more readily available to plants of all types. The trees, shrubs, grass and plants recognize and therefore absorb more of the organic fertilizers than they do the synthetics. This leads to healthier plants and root systems and less possible runoff of fertilizers into our precious waterways and the lagoon.
Organic pesticides allow you to eliminate pests with a safer alternative throughout your home, lawn and garden.
Key Benefits of the Service
It's time to take your lawn care seriously by hiring an expert team to attend to all of your indoor and outdoor pest control needs.
  Extend your home with a beautiful lawn
  Have peace of mind with safer, healthier lawn maintenance
  Protect your landscaping investment with natural products
  Never worry about your lawn or pest control again
With over 20 years of experience in caring for Florida's lawns, our team of experts are second to none in quality, care and customer service.
We offer every client a customized lawn care program to meet their individual needs.
Our satisfaction guarantee means that you'll be satisfied with every service call.